Muncheye, an information hub for software launches, announced that Groove.ai, a marketing automation and content creation solution powered by AI and created by Mike Filsaime, will be released on August 14, 2023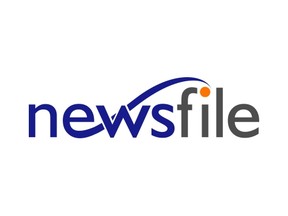 Article content
London, United Kingdom–(Newsfile Corp. – August 15, 2023) – Muncheye announced that the debut of Groove.AI by Mike Filsaime is planned for August 14, 2023. It is an ambitious software platform with great potential. Using advanced AI technology, it enhances productivity, creativity, and customer engagement.
Article content
Copywriting assistance is one of Groove.AI's most impressive features. The platform uses deep learning technology and natural language processing (NLP) to understand users' writing context and suggest relevant content. In just a few minutes, Groove.AI can help users craft engaging, persuasive content based on their unique style and tone of voice.
Groove.AI also offers an AI-powered chatbot to assist with marketing and copywriting tasks. The chatbot engages with customers in real-time, addressing queries quickly and effectively.
Users appreciate Groove.AI's personalized marketing campaigns that speak directly to their target audience, fostering deeper connections and higher engagement.
What is more, users can design captivating websites that resonate with their audience using the platform's intuitive drag-and-drop interface, regardless of their level of experience.
Article content
Groove.AI enables businesses to make informed decisions based on data insights. This knowledge of customer behavior and preferences allows marketers to optimize their strategies to achieve better results.
With Groove.AI's AI-generated content, marketers can produce high-quality materials without hiring specialized writers. The result is a cost-effective content strategy that maximizes ROI without compromising quality.
The mastermind behind the upcoming software platform is Mike Filsaime. As the CEO of GrooveFunnels and GrooveKart, Filsaime has generated more than $150 million in sales. He now leverages his marketing expertise with Groove AI.
Muncheye shared that Groove.ai offers various pricing plans to cater to different user preferences. Two pricing plan are offered by the developers including a lifetime deal and a discounted launch price.
Article content
MunchEye.com is a website that provides information on upcoming product launches in the internet marketing industry. MunchEye.com offers advertising opportunities for product creators who want to promote their launches.
For the most up-to-date pricing details, Groove AI product features and bonuses, refer to the review and bonus page at https://muncheye.com/mike-filsaime-groove-ai.
Contact Info:
Name: Lucy Koroteeva
Email: [email protected]
Organization: MindQuo LTDDBA Muncheye
Address: Harwood Road, London, England SW6, United Kingdom
Website: https://muncheye.com
To view the source version of this press release, please visit https://www.newsfilecorp.com/release/176454